Kim competed on her legendary horse The Gray Goose in Europe and the United States as a member of the US Equestrian Team from 1980 through 1986. Highlights of their illustrious career include ranking third in the world, winning Team and Individual Bronze Medals at the World Three Day Event Championships in Luhmuhlan, Germany and winning the United States National Championships at Rolex in Lexington, KY. They also came in second at the CCI*** in Boekelo, Holland, competed at the World Championships in Australia and were alternates for the 1984 Olympics. During this time, Kim worked with the top instructors in eventing, dressage and show jumping on the East Coast: Jack LeGoff, Bert deNemethy, George Morris, Sally Swift, Anne Kursinski, Melanie Smith Taylor, Pam Goodrich, Gunnar Ostergaard, Jessica Ransehousen, Pam Goodrich, Betsy Steiner, Bettina Drummond, Col Christian Carde, Linda Tellington-Jones, Jean Claude Barry and others. Kim was the first mother of young children to be an active competitor on the USET three-day squad.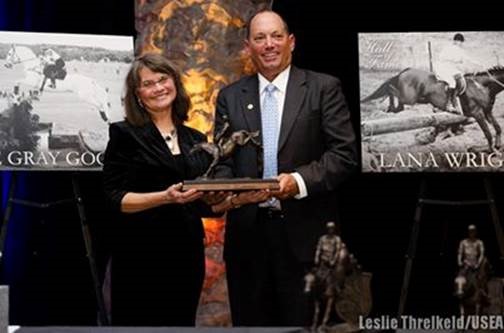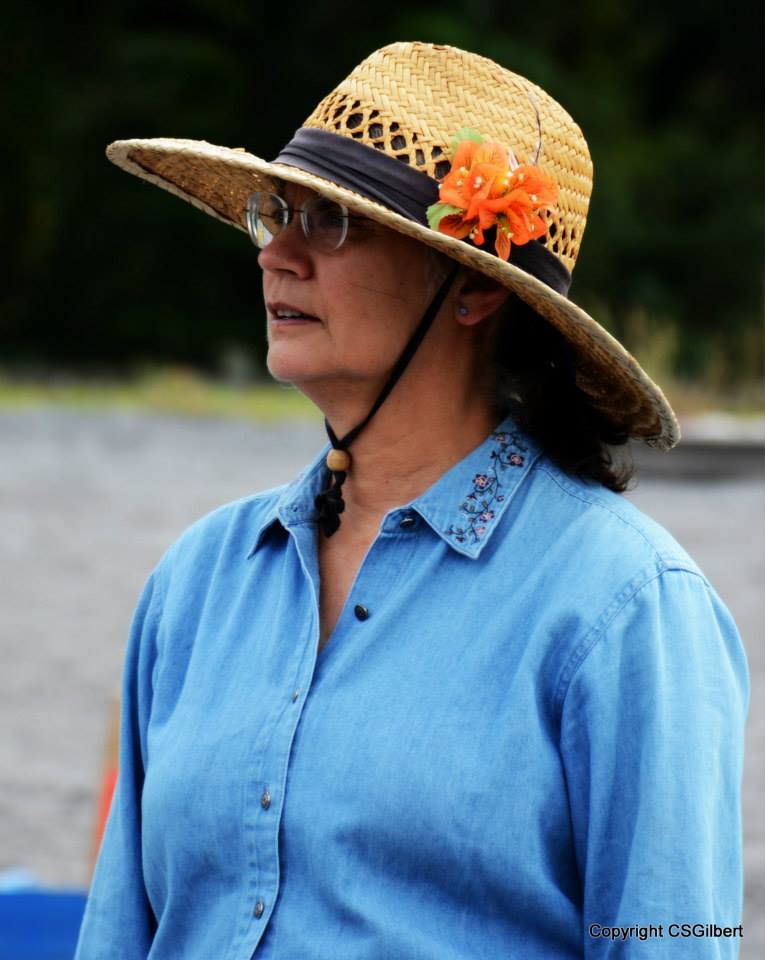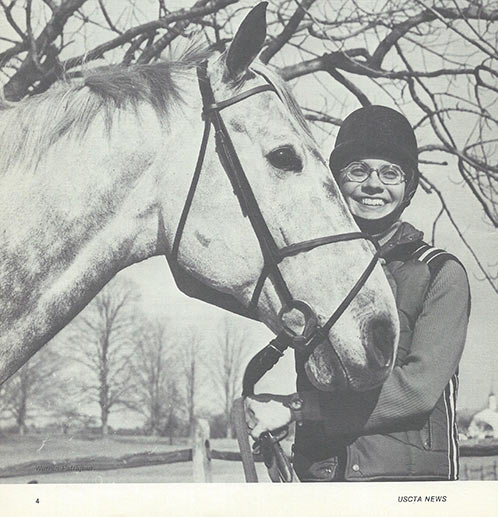 Kim and Gray can be viewed in the videos Riding for America; Kentucky: The Ultimate Trial (1982 and 1984); Sally Swift's Centered Riding II; and the 2018 DVD Listening to the Horse.  In addition to Kim and Gray being doubles in the 1985 movie Sylvester, Kim was Technical Advisor for the film and collaborator for the corresponding book, Sylvester.  She has written and been the subject of numerous articles.  In 2012, The Gray Goose was inducted into the US Eventing Association Hall of Fame.
Recently, Kim has traveled widely as a clinician, instructor, consultant, and coach.  Many people call her lessons "life changing," since she works on far more than physical skills.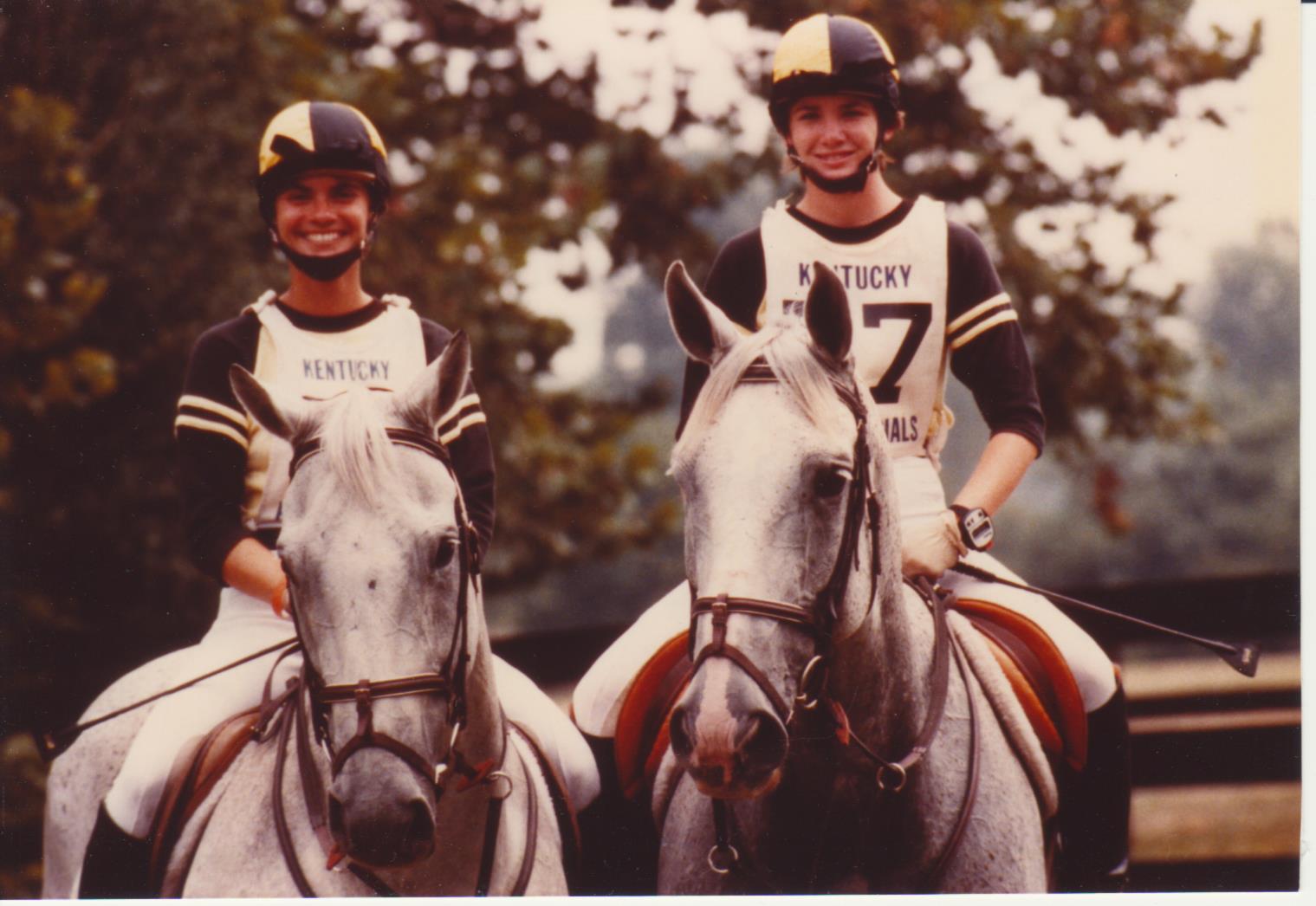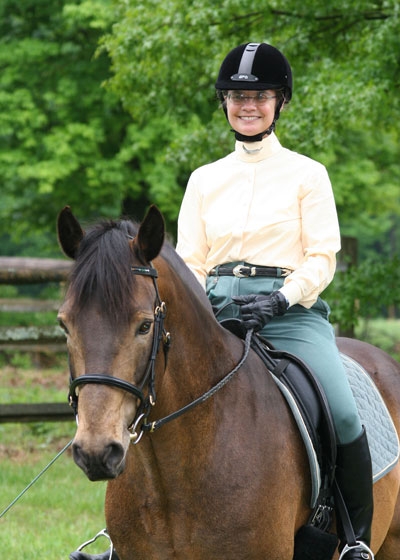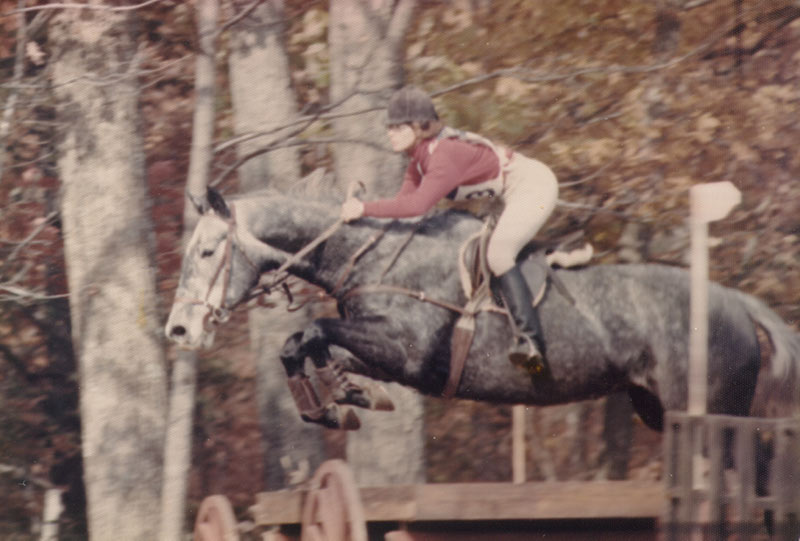 Photo from Kim's Personal Collection
Being positive takes courage. Kindness takes courage. Gentleness takes courage.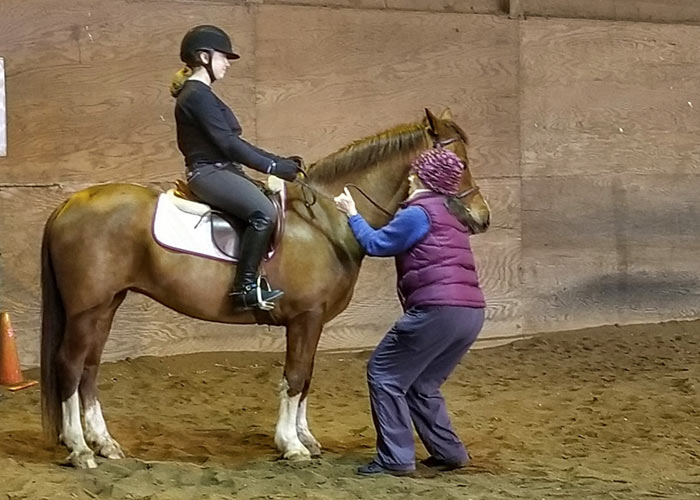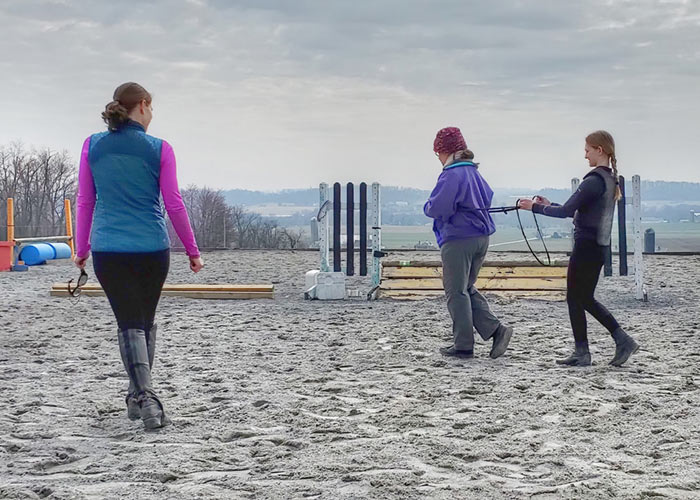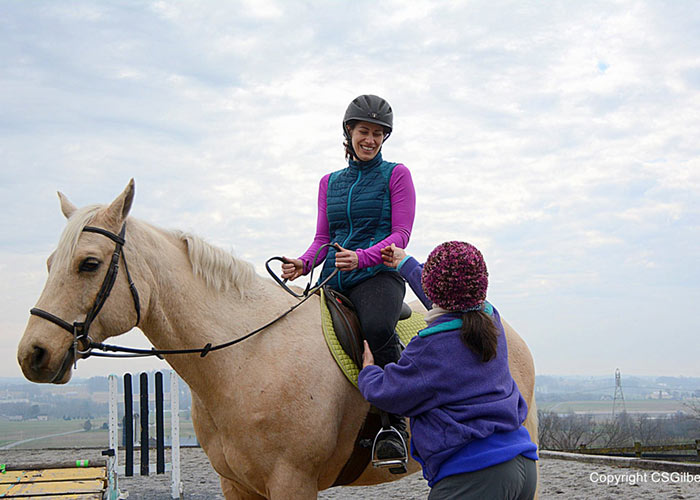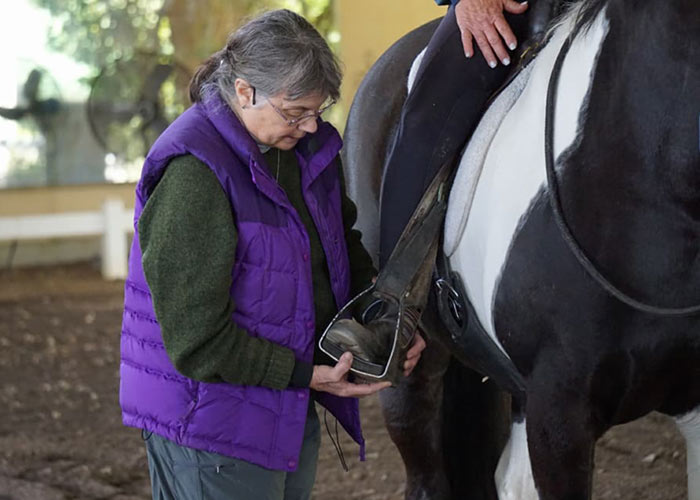 The Way of the Horse: My Philosophy
by Kim Walnes
I believe that joy should be the foundation of groundwork and riding for both horse and rider. This joy is the result of mutual respect, trust, communication, and most importantly fun.
Just as we teach the horse to be accountable for his actions, so does he hold us responsible for ours. That means we must be observant at all times–not only of our horse, but of what our own bodies are doing, as well as all that is happening around us. We must also understand that the horse is always trying to communicate with us through his behavior. He asks us questions and makes requests.
A good relationship requires that both the horse and the rider be responsible for each other's safety. Many people do not understand that horses do not love us unconditionally as do dogs. They require us to stretch and grow—to always reach for our highest potential and for living life as our true authentic selves. It is my belief that they embody the perfect balance between groundedness and Spirit, and that through their interactions with us they instruct us in how to find this balance within ourselves. They also ask us to become their leaders—to give them guidance in how to live in our world, and to keep them safe. It is only fair that we listen when they try to explain their universe to us. It is my job as instructor/trainer to facilitate this process; to translate what the horse is trying to communicate and why.
Progress requires growth. Improving your riding requires that you leave your comfort zone on multiple levels. Learning to dance with your horse is a rich and amazing process of discovering the keys to one's own essence, as well as the horse's. When you commit to this journey, the horse becomes your guide. Horses are perfect and honest mirrors and have a special talent for "pushing your buttons". You will always find the horse who will show you what you most need to learn in life. They hold the essential essence of ourselves in trust for us. As you learn to trust their guidance and discover how to hold your inner truth in their presence, you will discover that you are entering a doorway to Wonder and that each challenge you face becomes a learning opportunity.
When convinced of your sincerity, horses will reward you with the gift of their very soul. And along the way, you will discover the Truth of your own.
Learn from Kim
One of my greatest joys is passing along the vast array of knowledge I have received from amazing teachers in my life–both equine and human.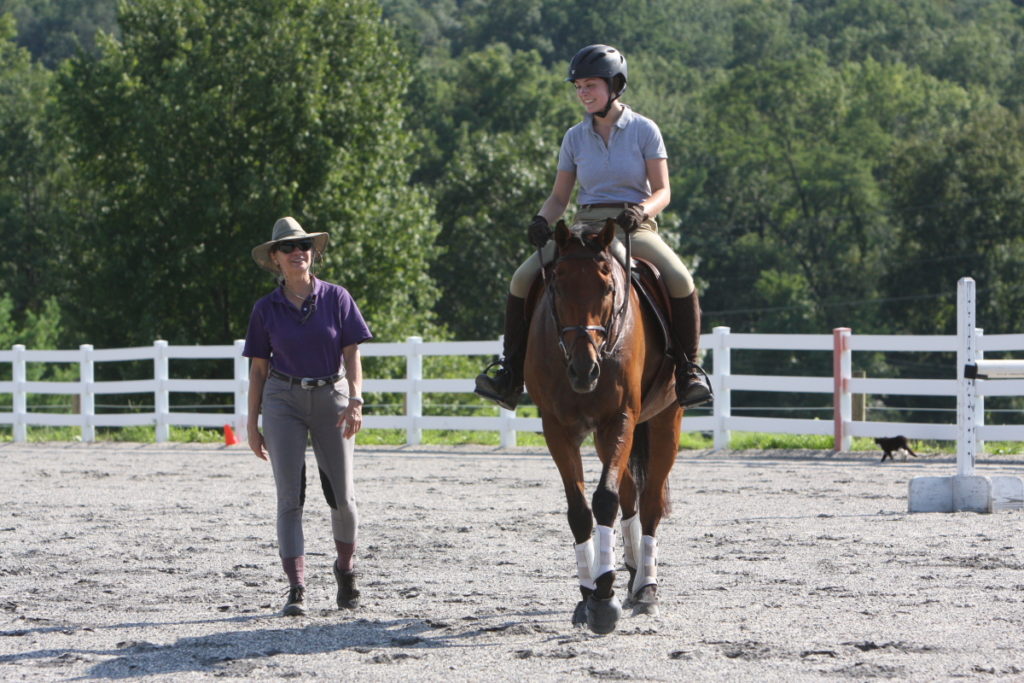 Photo by Marshall Thacker
Contact Kim Now
Reach out through this form!