Coaching, Lessons,& Clinics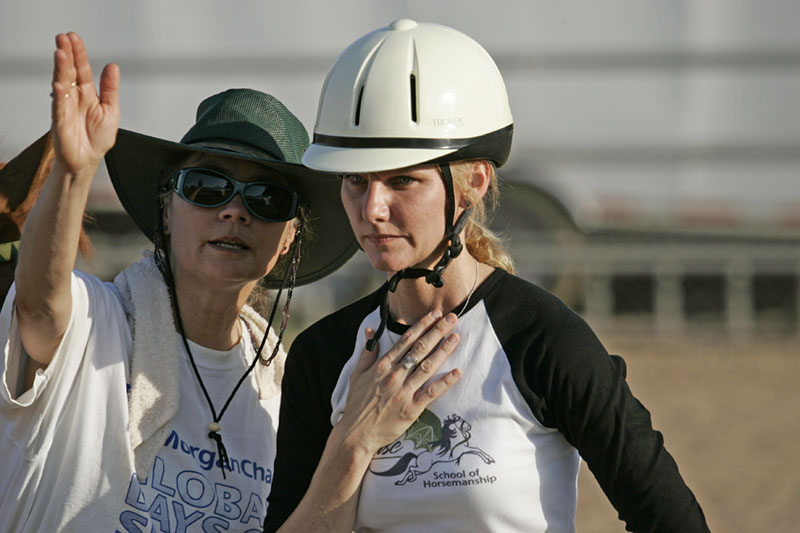 Life Coaching with a horse? YES!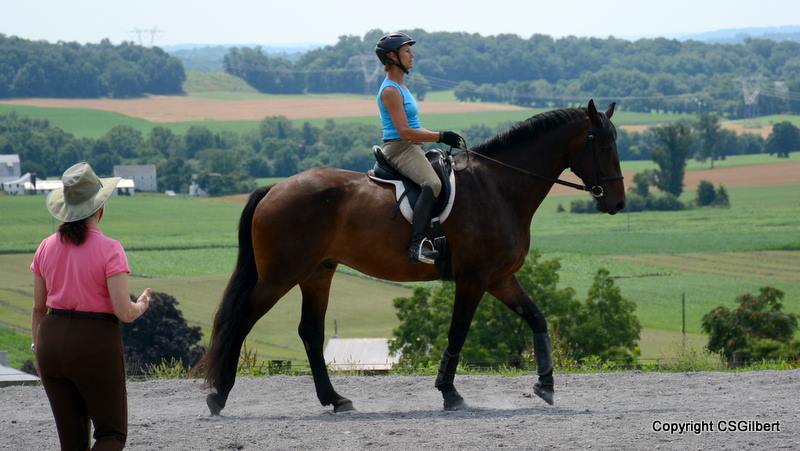 If you are seeking a truly meaningful partnership with your horse — where both sides listen, give, and receive willingly —you have come to the right place. My instruction is "wholistic", meaning it takes in every aspect of both you and your horse. Together, we will look at the physical mechanics of you both: physiology, tack fit, equipment, posture and balance, fitness, health, and nutrition. We will also look beyond those mechanics to discover how emotions, past experiences, behaviors, temperaments, and environment impact your relationship. I will help you discover the way which works best for you and your horse to achieve a truly meaningful harmonious partnership.
I can teach you in-person at your facility, or through video conferencing via Facetime, Zoom, or any other video conferencing services.
I offer three clinic formats. General Clinics, Core Clinics, and Intensives. General Clinics are focused on riding and training. Core Clinics are focused on a specific topic. Intensives are five days of immersion in The Way of the Horse — this includes a morning unmounted session, riding or groundwork in the afternoon, and videos/movies at night.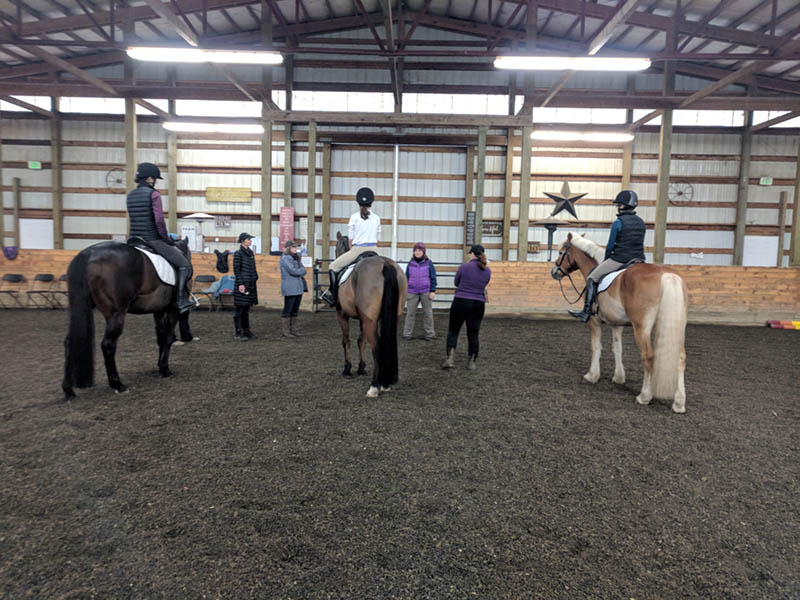 Photo by Rebecca Jernigan
The best clinic structure is semi-private or groups of three riders, though private sessions are also available. Because I teach so differently and rider's bodies and minds need time to integrate the new "feels", I find that a minimum of two days are required. with three successive days being best for assimilation. To ensure the best for myself, riders, and their horses, I teach a maximum of 8 hours in a day.
General Clinics are customized to the riders' needs with the first day always being devoted to the biomechanics of rider and horse. On the second and subsequent days these new skills are applied to each rider's discipline, be that dressage, jumping, or any other interest. Successive clinics delve ever deeper into the details that provide greater partnership and accomplishment.
Core Clinics are topic focused. These also follow the standard one to three day clinic format.
Core Clinics topics include:
• Posture, Balance, and Control of body parts for better communication
• Classical In Hand Work
• Leading and Basic Ground Skills for Horse and Person Safety
• Foundation for Better Relationships
• Understanding Lateral Work from the Horse's Perspective
Intensive Clinics are provided for people who have had at least one previous session with me. Intensives are held over 5-7 days, with one day off in the middle of the week. Designed for a maximum of 10 riders, the Intensives are for folks who truly desire to make a significant change in their riding, and break through the patterns that have been keeping them feeling stuck. I require all participants to be present for the entire program, because a group dynamic forms that is important to the learning process. The sessions include groundwork, unmounted exercises, mounted lessons, videos, and discussions.
I travel regularly to several locations in my home state of Pennsylvania, and enjoy traveling to other states to teach as well. My organizers are wonderful people who are happy to help others, answer your questions, and tell you when I will next be in their state. Please feel free to contact them:
Washington: Quin Hinrichs flyinghorsequin@gmail.com
Virginia: Jamie Stevenson jamie.m.stevenson@gmail.com
Rhode Island: Helena Harris helena@stallandstable.com
New Jersey: Laura Healy healyl@bayboroequestrian.com
Pennsylvania: Harrisburg area: Cindy Evans cak1207@comcast.net
Lancaster area: Tabby Marron trmarron@gmail.com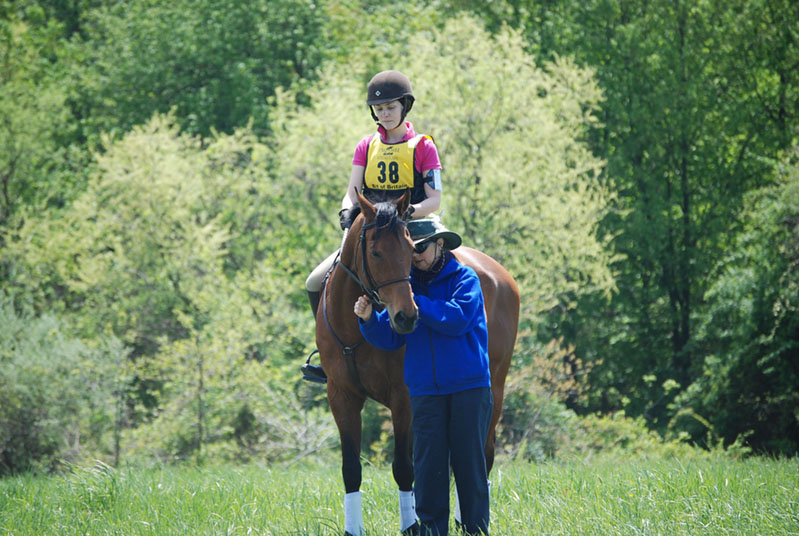 Photo by Marshall Thacker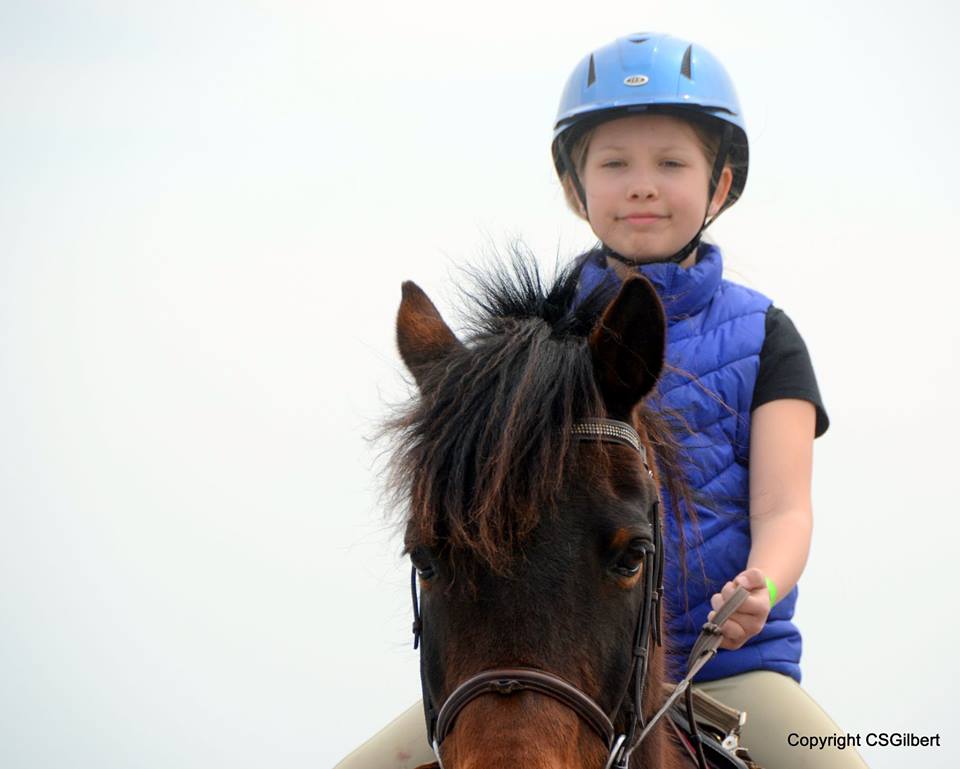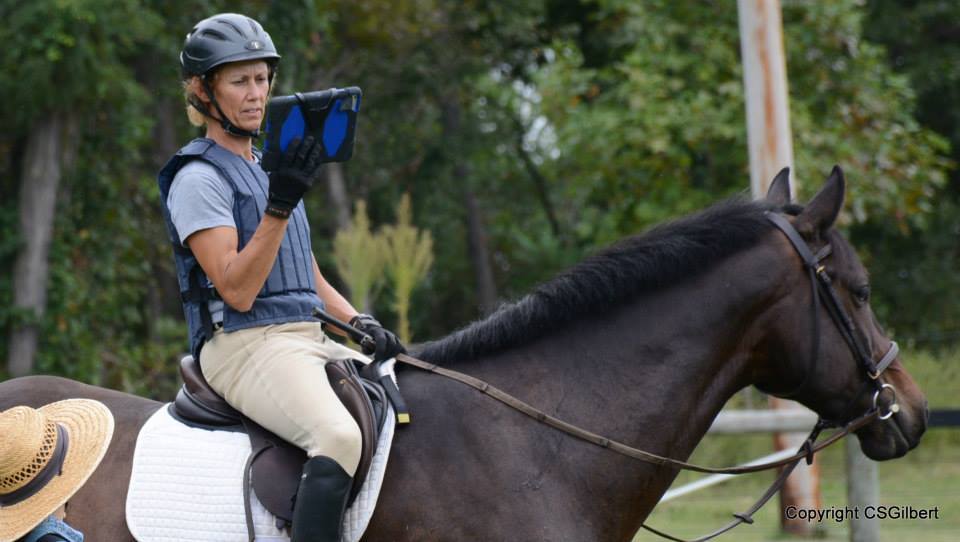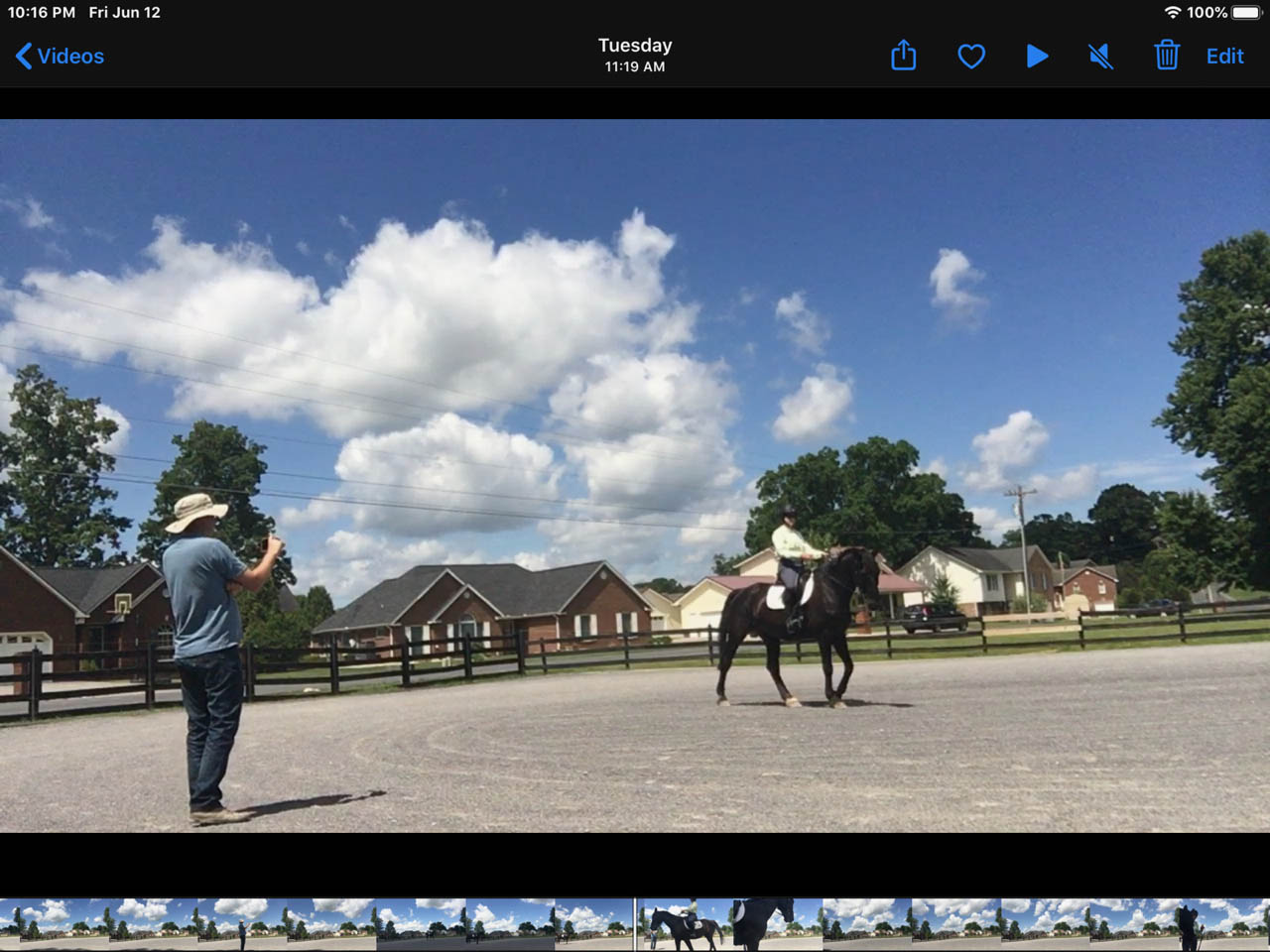 I conduct lessons via video! Please contact me for more details and instructions on how to set up your video lesson.
"…and I whispered to the horse, trust no man in whose eyes you do not see yourself reflected as an equal."
Speaking Engagements
with Kim Walnes
I am often called upon to speak at conferences and forums, and I enjoy sharing my philosophy of teaching, learning, and partnership. Use the button below to view my 2012 speech at the US Eventing Association's Hall of Fame induction ceremony for The Gray Goose. You can contact me directly to book a talk at info@thewayofthehorse.com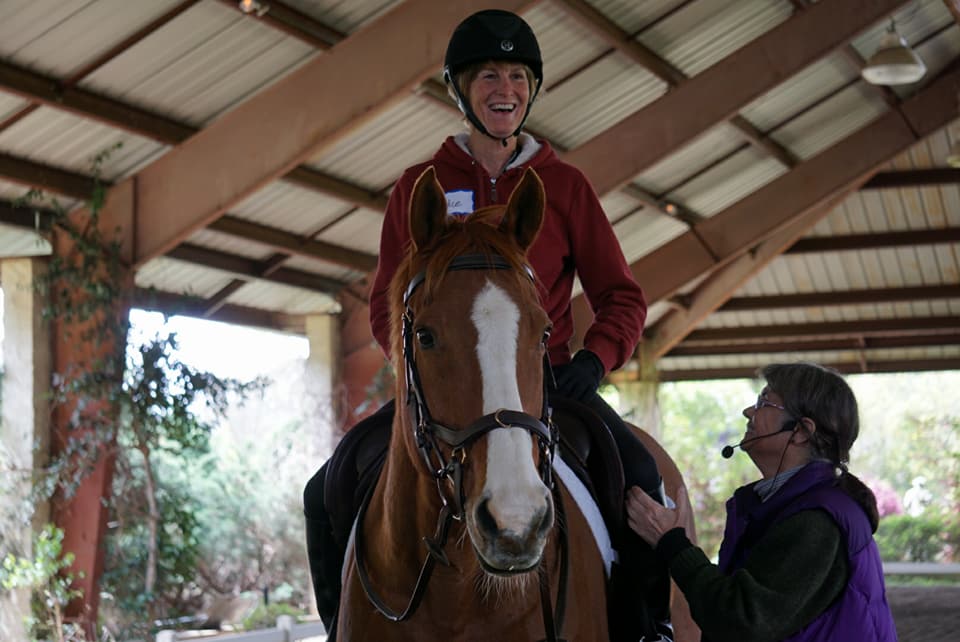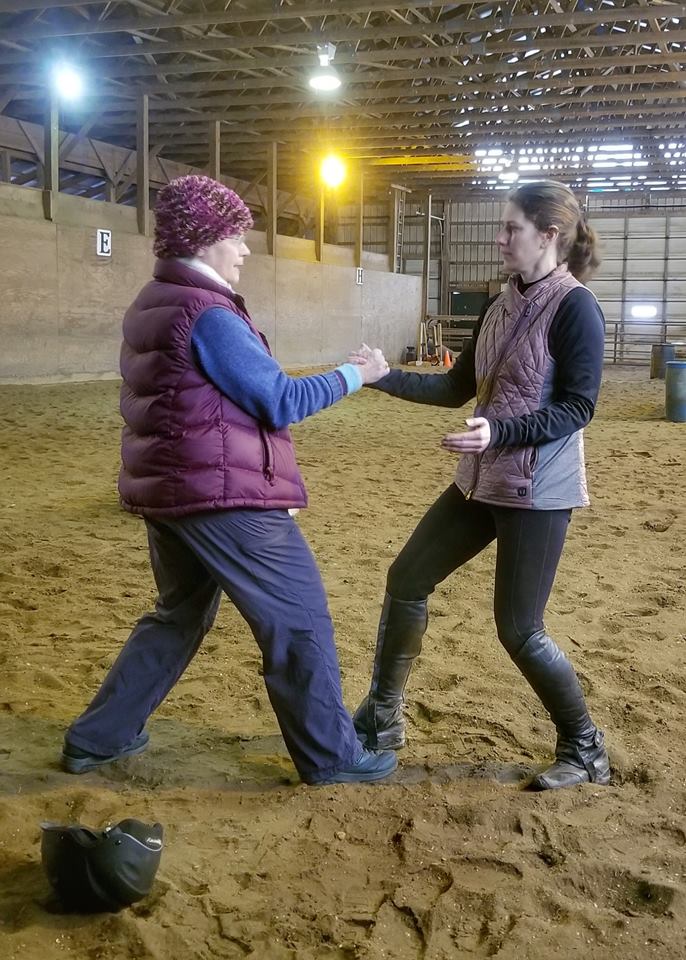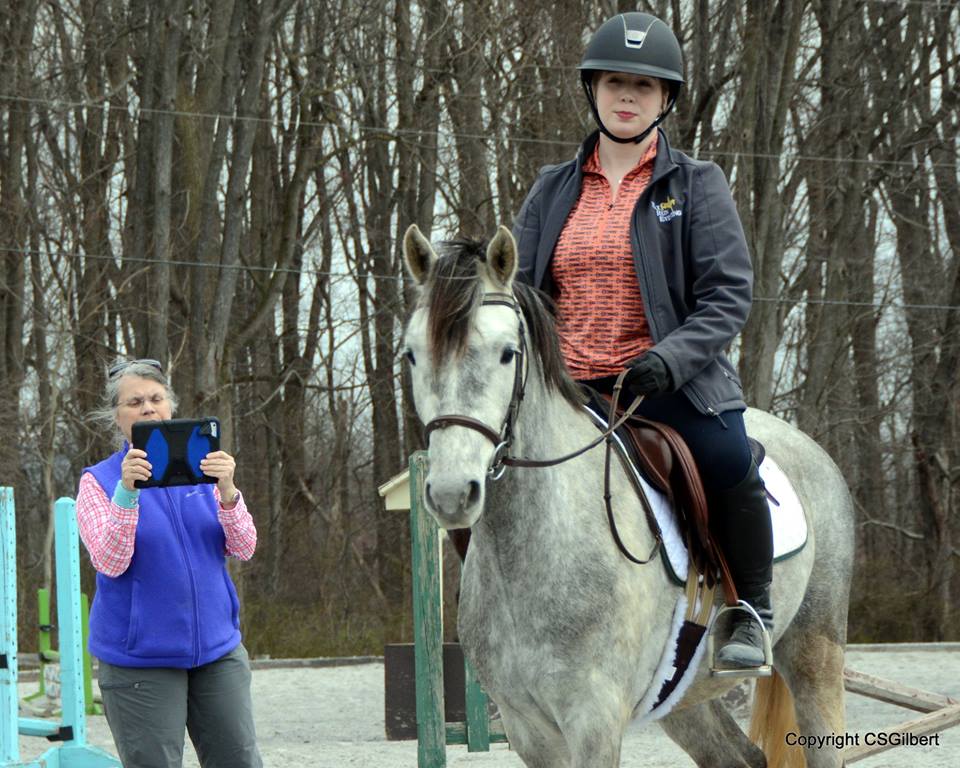 I just wanted to tell you that you are the most inspiring person I've ever met. You prove it's possible for us "ordinary" people to accomplish amazing things if we just believe in ourselves and follow our dreams. After my lessons with you I realized that I am afraid to tell anyone my dreams, because early in my life I was often made fun of for being "obsessed" with horses and I was programmed to believe horse careers are not "successful." I now try to take steps towards my dreams every day, and know that if I keep trying I can eventually make them come true.
You are also an amazing teacher. It has been over four months since I rode with you at the Hoosier Horse Fair, and I still think about all the things you taught me every time I ride. Most clinicians I've been to tell me few helpful tips, but nothing significant. After riding with you, on the other hand, my riding mindset and style feels completely changed. I feel more connected with my horses than ever.
(Jamie Stevenson, Instructor/Trainer, Indiana)
Contact Kim Now
Reach out through this form!